UIC GIS Day 2017 Showcases Innovative Research and Applications of Data Analysis and Visualization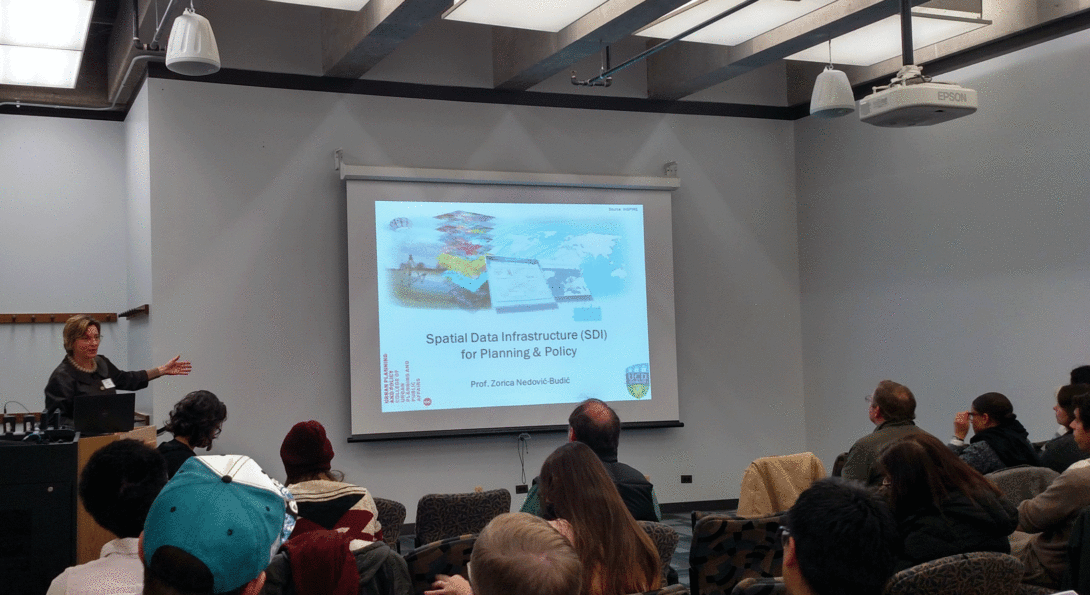 GIS Day 2017 at UIC was a dynamic and engaging event, with presentations that spanned a wide variety of topics: Analyzing and validating images of planetary surfaces captured by robots, assessing flooding susceptibility and food access in the Chicago region, examining the mechanisms of gentrification over time, estimating the best location for green infrastructure and electric vehicle charging stations, developing water-themed visual story telling tools, and exploring evolving data infrastructure needs. The event ended with two demonstrations on how to use existing GIS platforms, and how to create your own applications. Of the over 80 attendees, more than half were represented governmental agencies, NGOs, private companies and other academic institutions  in the Chicago region. The event gave everyone the chance to exchange ideas and discuss new applications of spatial analysis and visualization.
This year's event was dedicated to the memory of Al Scorsch, III, the founder and supporter of the Urban Data Visualization Lab at UIC, and a champion of visualization technology to advance science and policy. He passed away a couple of weeks before the event, and was greatly missed.
Modified on December 01, 2017