Resources
Resources offered by the Urban Data Visualization Lab.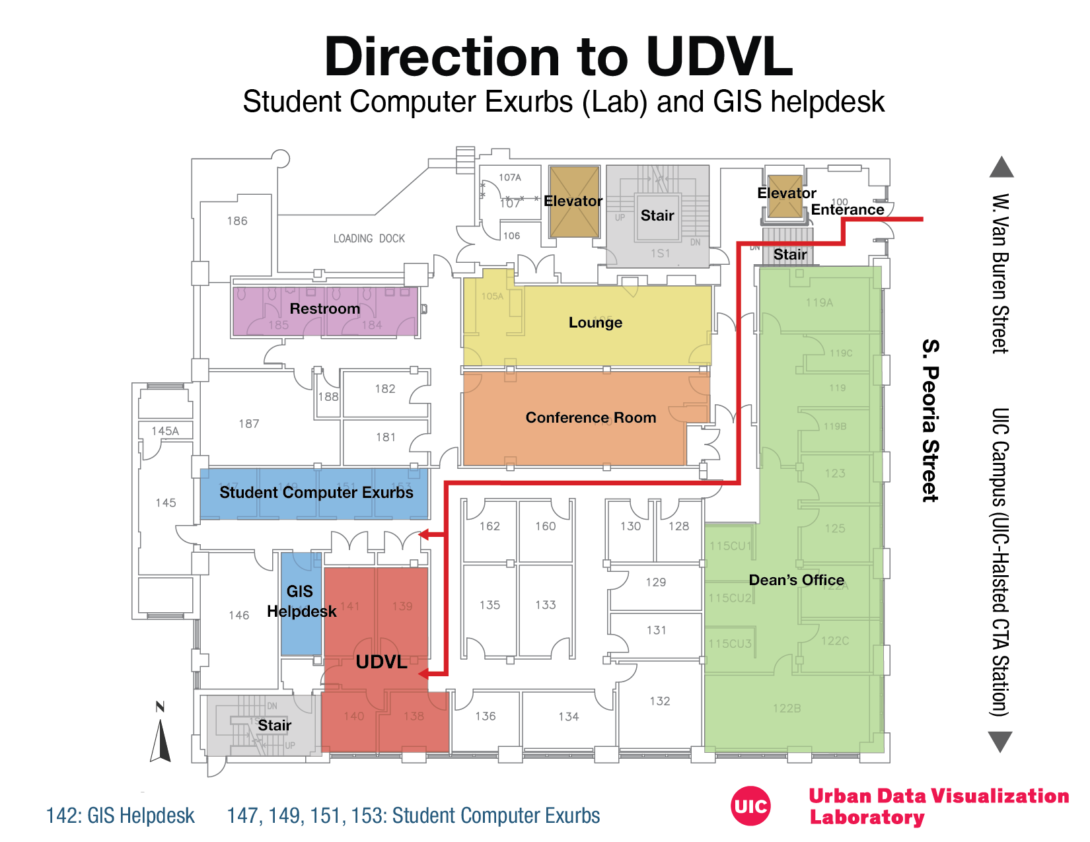 Technology Resources:
ESRI Virtual Campus – UIC students, faculty, and staff can sign up for free ESRI GIS Software Courses Online because of UIC's campus-wide site license with ESRI — one of the principal producers of geographic information systems (GIS) software.
NetLogo Resources
UIC Webstore
Lynda.com
UIC Library
Job Resources:
GISJobs.com
MyGISJobs.com
Dribble Jobs
Authentic Jobs
GIS jobs in Illinois
Community:
Illinois GIS Association (ILGISA)
Network for Computational Modeling for SocioEcological Science (CoMSES Net)
Spatial Decision Support Consortium
Participatory Modeling
University Consortium for Geographic Information Science (UCGIS)
GIS Helpdesk in CUPPAH 142 Brought to you by UDVL
Students registered in US 361, UPP 461 or UPP 462, and master's projects students from across campus: receive individualized help with a GIS homework assignment or troubleshooting on a GIS portion of your master's project.
Helpdesk hours
Monday from 3pm-6pm
Tuesday from 9am-noon
Wednesday from 10am-1pm
Friday from 10am-1pm
To attend helpdesk hours or schedule a separate appointment, please email udvlhelp@uic.edu. Use a clear subject line and explain your question or topic so the staff can prepare.