Resources
Resources offered by the Urban Data Visualization Lab.
GIS Helpdesk in CUPPAH 142 Brought to you by UDVL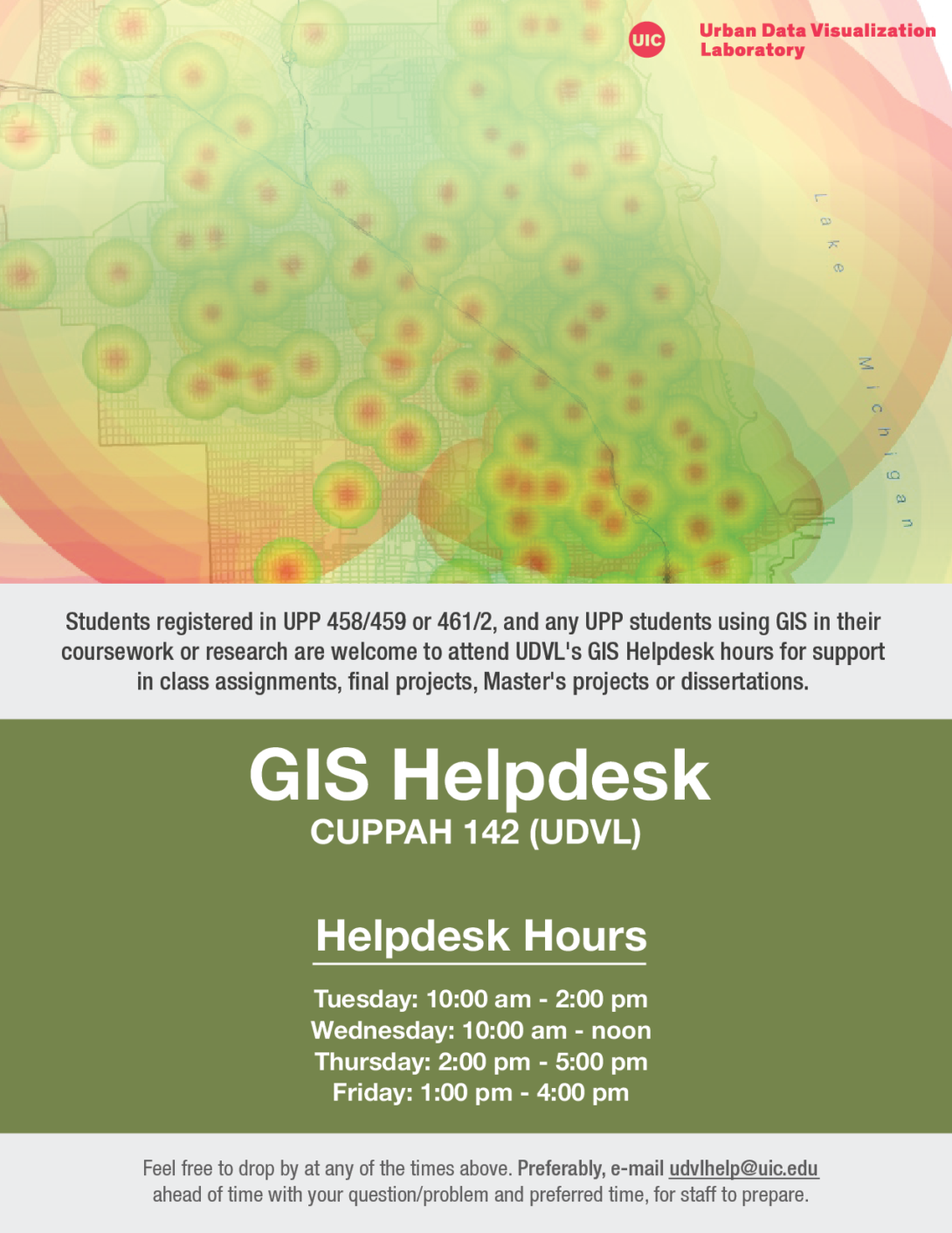 Students registered in US 261 or UPP 461/2, and students using GIS in their projects are welcome to attend UDVL's GIS Helpdesk hours for support in class assignments, final projects, Master's projects or dissertations.
Helpdesk hours
Feel free to drop by at any of the times above. Preferably, e-mail udvlhelp@uic.edu ahead of time with your question/problem and preferred time for staff to prepare.