Chicago Ward Redrawing Game
UDVL staff:
Mark Spieglen
Project summary:
UDVL created the Chicago Ward Map Redrawing Game to engage young people in understanding the relationship of the decennial census and redistricting process to political representation and the guidelines of the Voting Rights Act.  Participants in the online game were challenged to redraw six Chicago wards of adequate population size representing minority populations in appropriate proportions.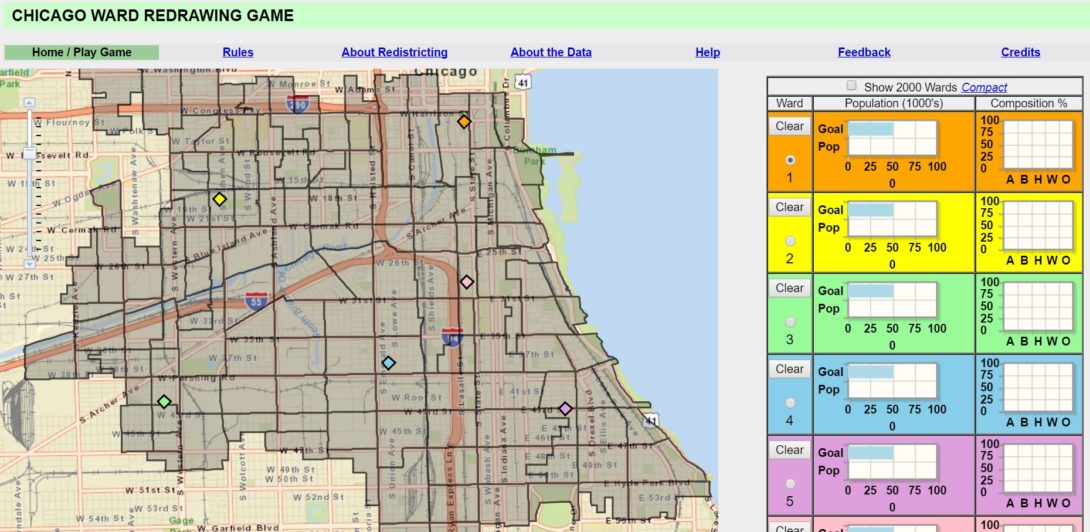 Legislative boundaries for congressional, state senate and house, and wards are redrawn after each decennial census to create political districts that are generally equal in population size – this process is called redistricting.  The shapes and characteristics of these districts are extremely important to determining if minority groups are fairly represented in the political process at the local, state, and federal level.
The Chicago Ward Map Redrawing Game was funded by the Institute for Policy and Civic Engagement.