IGPA IL COVID-19 Pandemic Task Force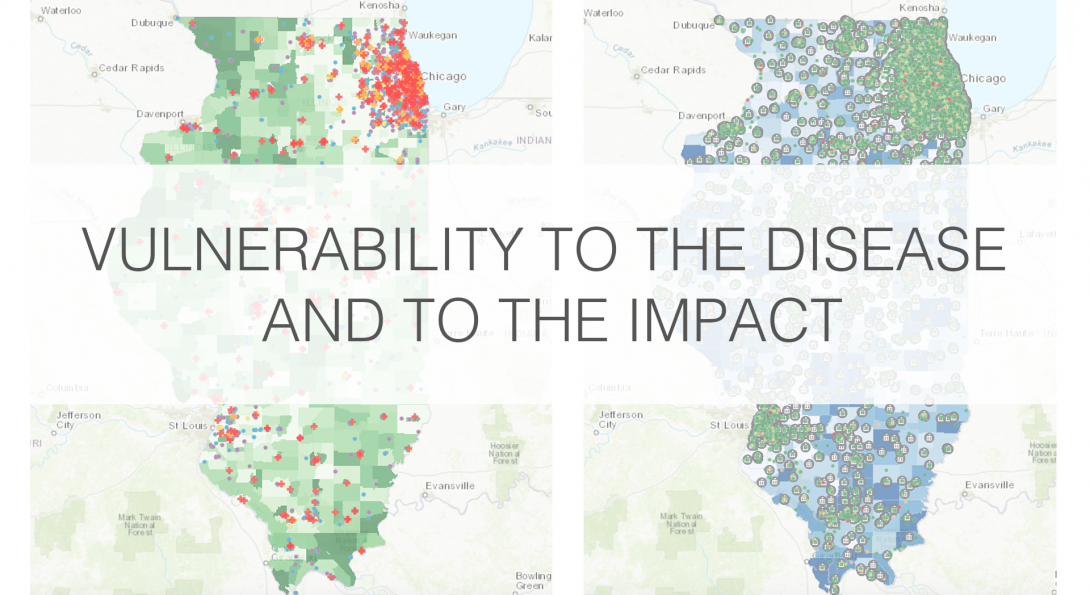 IL COVID-19 Vulnerability Maps
UDVL prepared COVID-19 Vulnerability Maps showing the populations most affected by the disease (seniors, nursing home residents, homeless) relative to the location of health facilities in the state of Illinois. We also show the populations most vulnerable to the economic impacts of the disease (low-income residents and small businesses).
These maps are informed with data from the American Community Survey 2018 5-Year Estimates (demographics), and the Infogroup database of establishments updated in 2018.
This research was conducted in a partnership with the University of Illinois System's Institute of Government and Public Affairs (IGPA).